Residential Window Service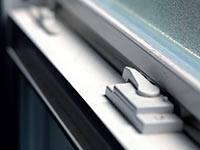 There are many reasons why residential windows need to be replaced. Centex Quality Glass can help with most window needs. Most home owners view a window as the entire window system. Typically, a window has multiple parts, including an operable window and a fixed window. We would count that as two windows, since each part can be dealt with separately without ever having to deal with the frame itself.
Double Pane Windows
Single Pane Windows
Patio Doors
Window Parts
Unique Windows
Screens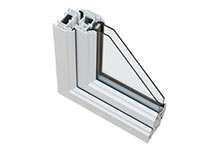 Double Pane Windows
These are often referred to as Insulated Glass, Energy Efficient Windows or Low-E Windows, Double Hung Windows, Tilt Windows, etc. Typically these are replaced when the "seal" is broken. The seal is the bonding material that is between the two panes of glass. Typically moisture is seen between the pane or a "white residue from where moisture existed and had dried leaving spotting. In cases where the seal have broken, we can replace just that Insulated Glass (IG), operable or fixed window. Both panes would be removed and replace with another double pane window.
Home owners should be aware that sometime a window may appear to have its seal broken, but upon closure inspection the window may be dirty. Centex Quality Glass has worked with homeowners showing them this and saving the owner the cost of replacing a window. Sometimes a sprinkler is nearby and water will mist on the window drying with the spotting that look like the seal broke. A good cleaning will take care of those instances. This is really important to keep in mind if a home owner selling their house. Sometimes a window may get written up on inspection, but that can be addressed by cleaning the window.
Unfortunately, if one of the panes is broken, we would need to replace the entire IG. This typically happens when something like a baseball or golf ball hits the window just breaking the exterior pane. We would measure and replace that IG.
As more energy efficient windows are being installed in new homes, this has created a wide variety of Low-E type of windows. Centex Quality Glass will be able to identify the type of Low-E or be able to match color so that the new IG will match the rest of the house.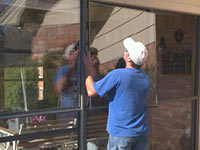 Single Pane Windows
Older houses were made with single pane windows, using ssb (single strength) or dsb (double strength) glass. Some of these windows are glazed with putty, while the later years they used vinyl. Centex Quality Glass has the expertise to replace these windows when they crack or break.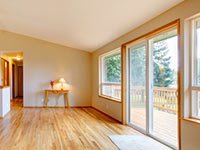 Patio Doors
Ever have trouble opening your patio door or screen? Centex Quality Glass knows how to fix that issue. There are a large number of door and screen rollers available and we can take the doors apart to determine which types have been installed. Also, we can replace Patio Door Glass Windows. Centex Quality Glass can also replace the door handles and locks on patio doors and screens.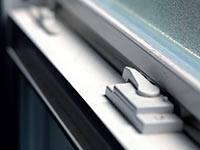 Window Parts
Centex Quality Glass can inspect and replace the parts in a window that are not functioning properly. This includes the balances that allow an operable window to go up and down easily, locks, and handles. Additionally casement windows have unique handles that operate those windows and can be replaced.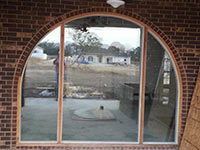 Unique Windows
There are many unique windows that are installed in home today which Centex Quality Glass can replace as well. These include door inserts (with and without blinds), arched windows, "Butt Glass" windows, sidelights, and many others. Just give us a call and let us see if we can help you.
Screens
Many homes face the eastern and western skies and rooms heat up during the times when the sun is hitting those windows. Centex Quality Glass can provide Solar Screens that fit your specific windows. We have a selection of frame and screen colors, and can use 80% or 90% Solar Screen material. If you have charcoal fiber or aluminum mesh screen that need to be replaced, we can do that as well.
Centex Quality Glass provides free estimates, have competitive prices, and provide excellent service. Let Centex Quality Glass take care of your window needs.
Contact us for a Free Estimate!